23rd Annual Performance-Tested Angus
Bull & Female Sale
March 21, 2021
Bloomington Livestock Exchange
Bloomington, WI
Videos will be posted ~2 weeks prior to the sale.
Contact Kevin or Kelsi for more information.
608-732-6838 or 608-778-7748
To request a catalog, go to Contact us
Auctioneer: Cody Lowderman
Sale Consultants: Jeremy Haag 816-516-1309 & Greg Miller 608-778-8785
Call to view cattle ahead of the sale.
Sale broadcasted on DVAuction.com.
We are planning for a live auction in Bloomington on the 21st. If you want to leave bids ahead of time or want to bid over the phone, feel free to contact Kevin or Kelsi ahead of the sale. We will also be broadcasting the sale via DV Auction again this year.
The Bulls
Selling 50 Angus GS Tested Bulls with complete performance data recording.
Sires Represented:
Deer Valley Growth Fund
Poss Maverick
SAV Extension
Sydgen Enhance
LD Capitalist 316
Musgrave 316 Exclusive
MGR Treasure
Mock Entice
V A R Legend 5019
SF Speedway A187
BUBS Southern Charm AA31
The Females
Selling 25 Bred Females or Cow/Calf Pairs and 3 Fall Show Heifer Prospects.
Also selling 2 Elite Feature families from the heart our prominent Rachel and Blackcap cow families.
Lot 49 | 2K Blackcap 2519 | AAA 19921455
This first calf heifer is a full sister 2K Blackcap 907 the top-selling female in our 2017 Fall Online Sale who went on to be one of the winningest females in the state of Texas in 2018. The Blackcap family is leaving their legacy across the country producing WF Jade 905, the recent Late Senior Heifer Calf Champion at the 2021 Cattlemen's Congress Angus ROV Open Show. "2519" sells with a fancy heifer calf sired by our pick of the Frey Angus 2020 NWSS Pen of Bulls, FAR Outfit 9908. Create your own matriarchal legacy with this female selling on March 21st.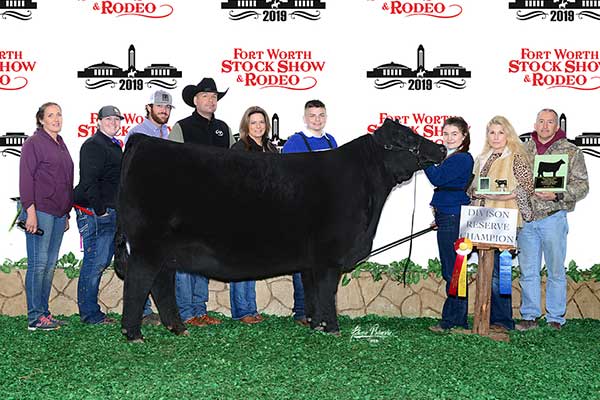 2K Blackcap 907 - Full sister to 2K Blackcap 2519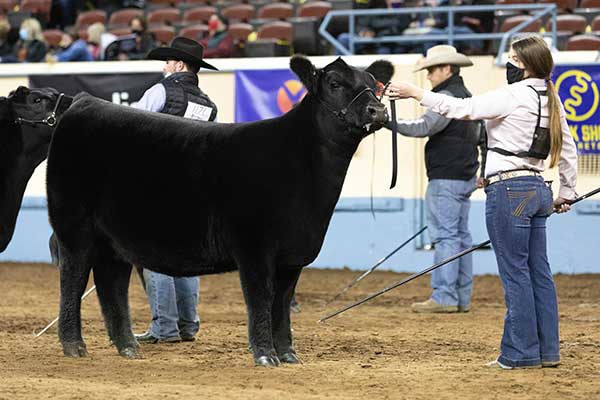 WF Jade 905 - Daughter of 2K Blackcap 907
Lot 50 | 2K Rachel 1896 | AAA 19968824
Another special feature, stemming back to the Racquel family. Her dam was the high selling female in the 2018 production sale. Last year, 1869's full brother was the second high selling bull in the sale, selling to the Kahler family in Minnesota. Her dam's ratios include: BR 3@99, WR 3@106, YR 3@104. She also has a maternal brother in the sale. If you are looking for female from one of the most productive cow families stemming from 2K, you need to be looking at this female. She is due to Frey Outfit on April 28, 2020.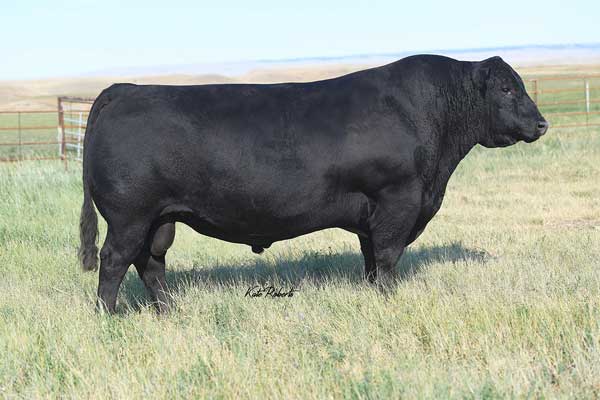 Sydgen Enhance - Sire of 2K Rachel 1869